AI E-GUIDE FOR FINANCE LEADERS
10 Ways AI Streamlines Accounts Payable
Leverage AI in accounting and finance and cut invoice processing time by 80%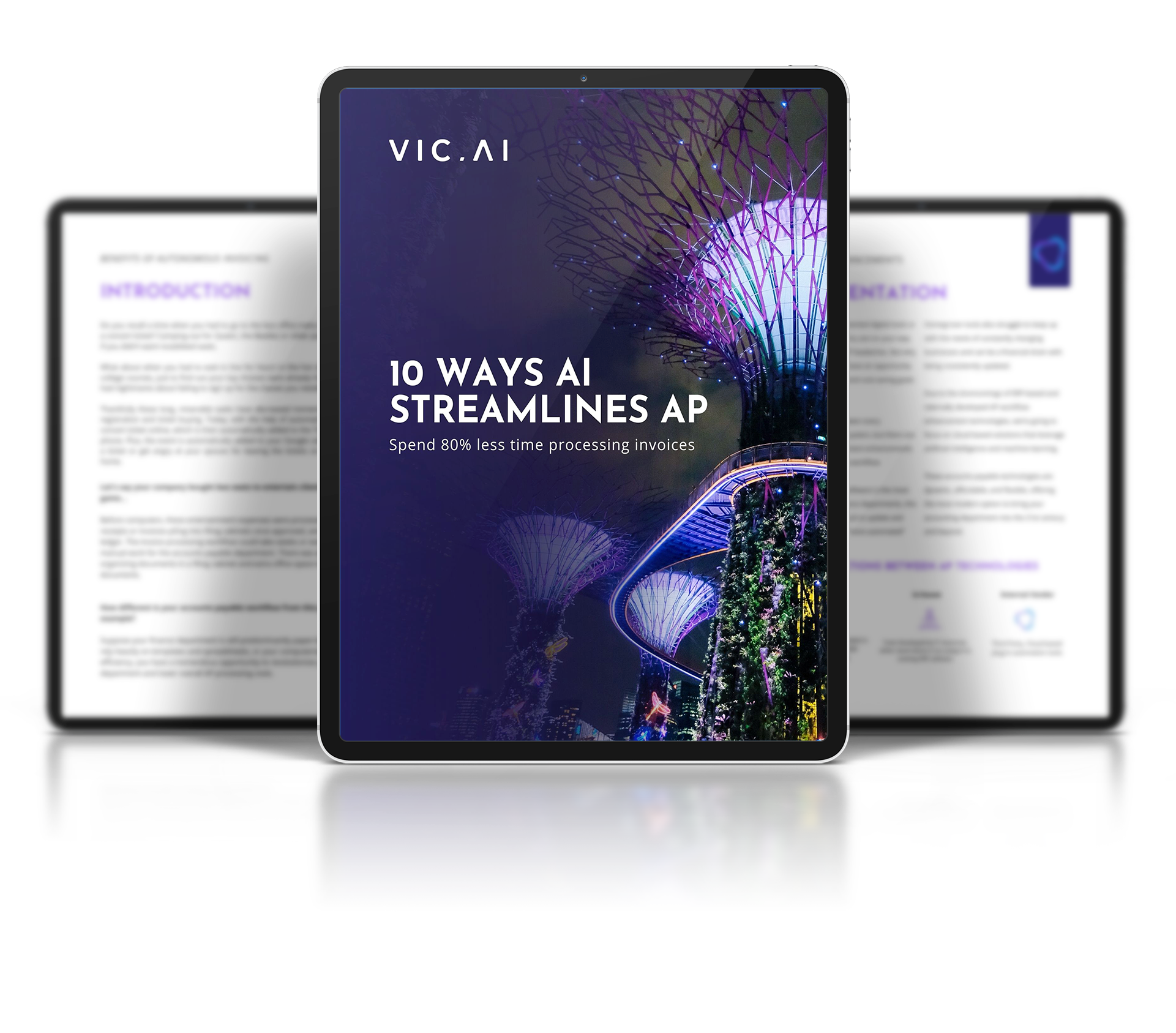 Is your Accounts Payable software leveraging AI?
The use of AI in the accounting industry has revolutionized financial data analysis, automating tasks such as bookkeeping, tax calculations, and fraud detection to enhance accuracy and efficiency. Additionally, the use of artificial intelligence in accounting and finance teams is helping companies to scale without adding resources.

Based on rules or templates, traditional accounting automation relies heavily on your Accounts Payable team and can only do a fraction of what AI accounts payable software solutions can. It's time to take the next step beyond what traditional accounts payable software can do. Stay competitive and add artificial intelligence in accounts payable processes.
Download this e-guide to:
Increase AP productivity and accuracy
Improve the efficiency and precision of accounts payable (AP) processes with AI-driven accounting automation.
Leverage real-time insights and work proactively
Access real-time financial data and insights into the process and spend optimization.
Scale without the additional workload
Use accounting automation to transition your AP department from a cost center to a value center.
Make your approval flow autonomous
AI autonomously runs AP workflows, resulting in 5x faster invoice processing and approvals with up to 99% accuracy.